Pecan Lovers Combo
Select Packaging ...
Gift Box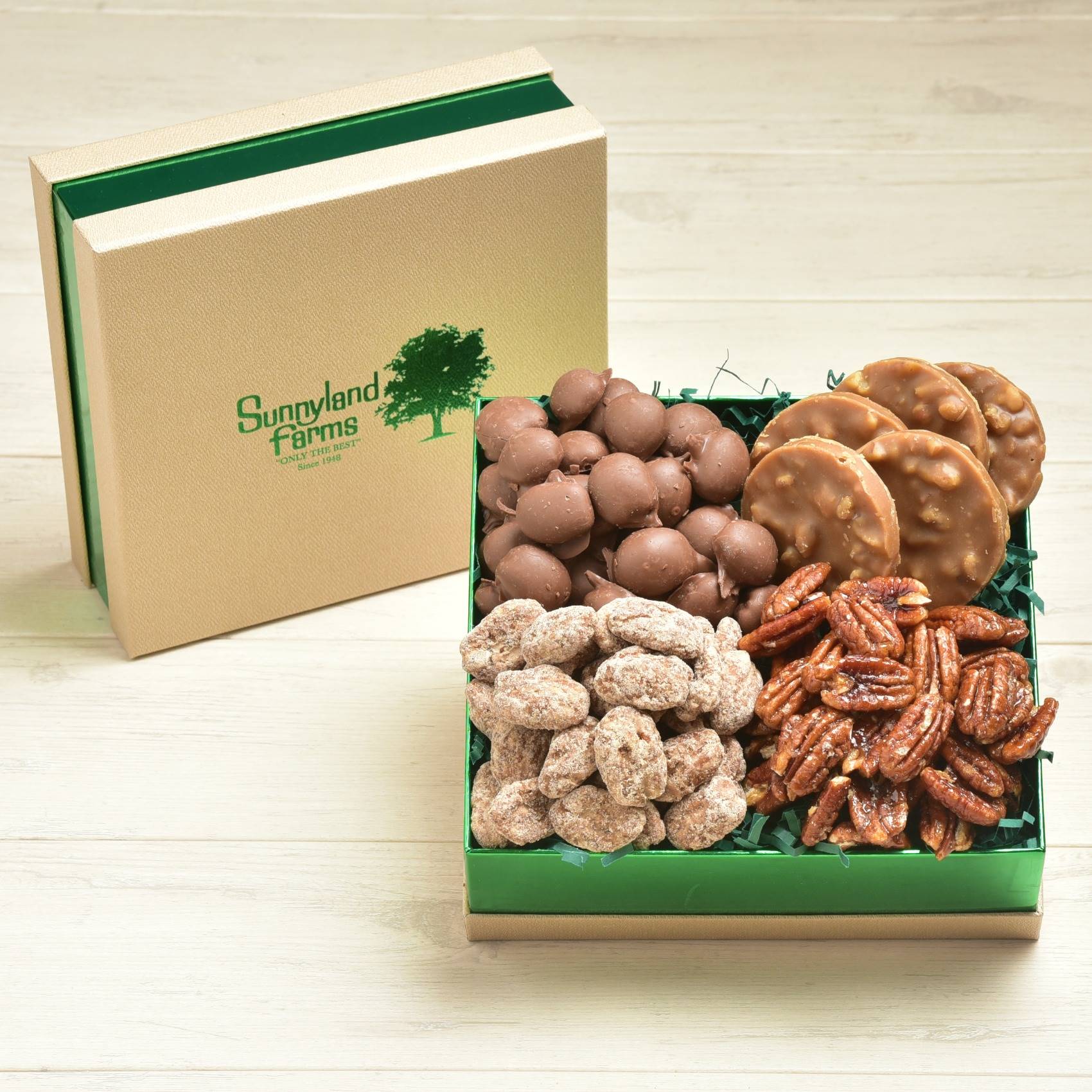 Gift Box
#4439 - Case of 4 - 5lb 8oz total
#9439 - Case of 9 - 12lb 6oz total
If they love pecans, and who doesn't, they will love this combination. Six hand-dipped Pecan Pralines and 5 ounces each of Simply Cinnamon and Honey Kissed Pecans. Along with five ounces of our Milk Chocolate Choco-Pecans all presented on our beautiful square gift box.
Chocolates are shipped
Mid-October thru Mother's Day
More arrow_drop_down arrow_drop_up

Love Pecans? Introducing the Perfect Gift Box Sampler

The Pecan Lovers gift box is one of our newest products, and it really is something special. Created by request for one of our corporate clients, this sampler was so well received, we made it part of our online store permanently.

Designed to satisfy the most refined palette, we hand-selected only the best, premium pecan products for this sampler:

Milk chocolate covered toasted pecans
Hand-dipped fudgy Pecan Pralines
Honey Kissed pecans that are in the sweet realm
Simply Cinnamon pecans that are simple, delicious, and fresh

This combination is perfect for:

Someone who lives alone, but loves to indulge in special high-end treats
A friend or family member with refined taste who enjoys sampling gourmet goodies
Clients, partners, and employees who you know will enjoy for themselves or share (especially when you don't know their personal taste)

Don't forget – shipping is fast, and always included. Shop today!
Nutritional Information arrow_drop_down arrow_drop_up
Related Products