Rum Crunch Cake
Select Packaging ...
Round Cake in Premium Gift Tin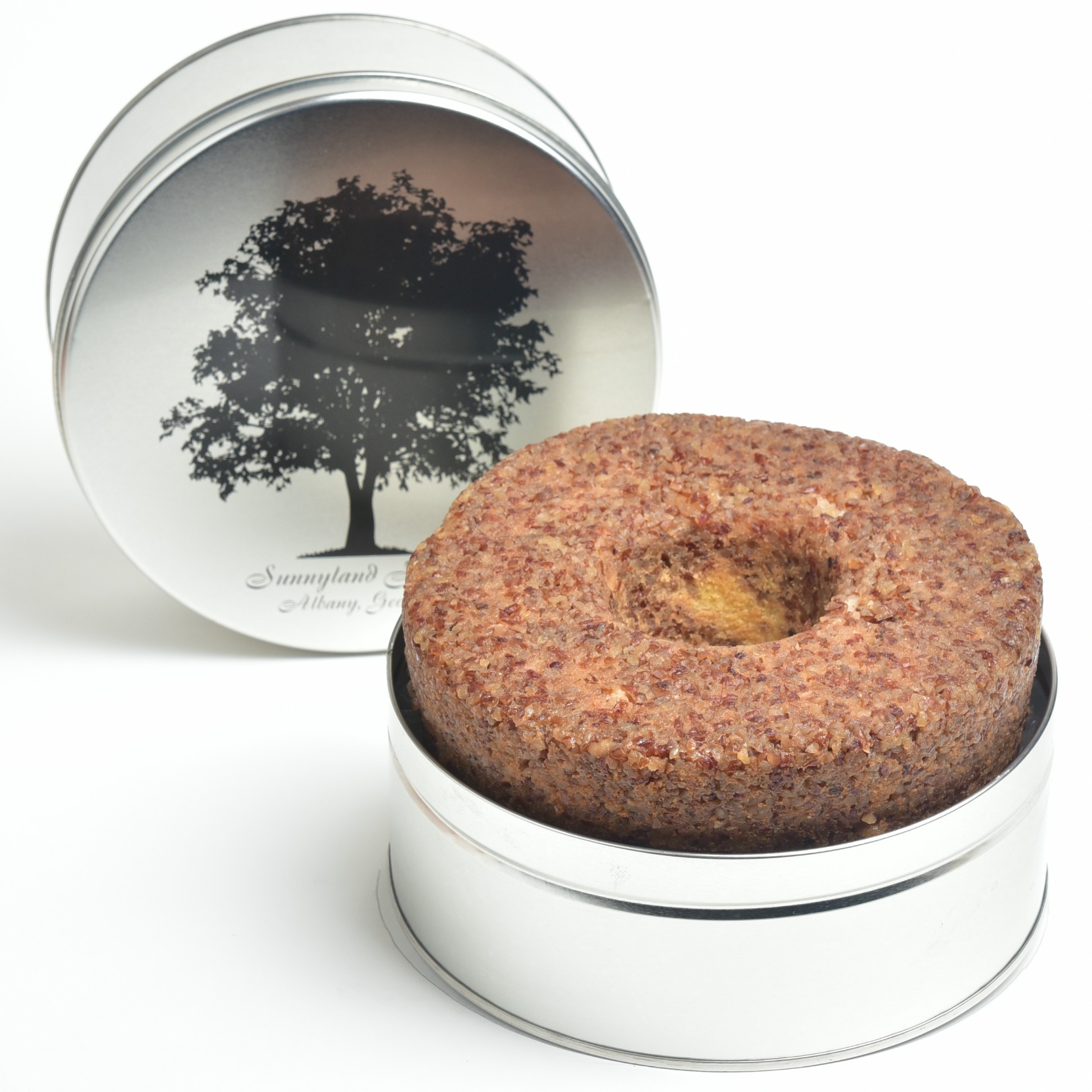 3 Loaf Cakes in Homebox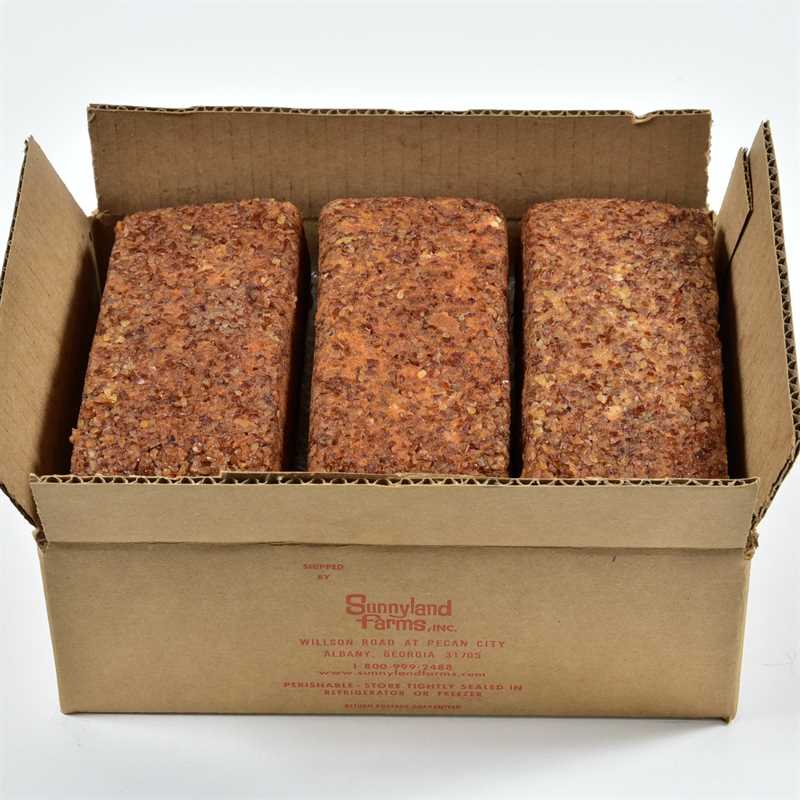 1-Pound "D-I-Y" Bags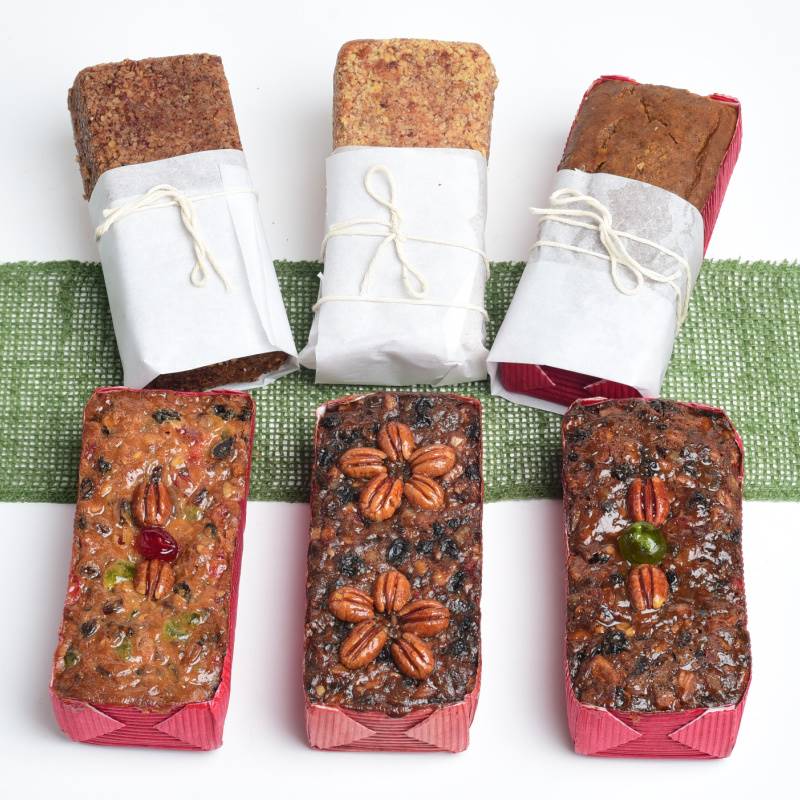 Round Cake in Premium Gift Tin
#492 - - 2lb 8oz round cake
#6492 - - Case of 6 #492 - 15lb total
3 Loaf Cakes in Homebox
#493 - - 3 loaves 1lb 2oz each
#4493 - - Case of 4 #493 - 12 loaves total
#6493 - - Case of 6 #493 - 18 loaves total
Our "Do-It-Yourself" bags are one of the most popular ways to try new products and to restock old favorites. Mix and Match any way you choose.
More arrow_drop_down arrow_drop_up

Product Description

We use only the freshest, finest ingredients in this well textured, light rum cake. It's crusted with sweet coconut flakes and extra small pecan pieces. Drizzled with a rum butter sauce, it is moist and delicious. Keep one sliced in the freezer for unexpected guests.

Packaging Options

Choose from with a round cake in a gift tin or three luscious loaf cakes in an economical bulk home box. It's a nice gift for holidays, birthdays, and more.

More Delicious Cakes!

We have a variety of cakes perfect for parties, holidays or just because!
Nutritional Information arrow_drop_down arrow_drop_up
Additional Information arrow_drop_down arrow_drop_up

| | |
| --- | --- |
| Packaging | home box / bulk, signature tin, gift tin, 1-pound bags |
| Ingredients | pecans |
| Specialties | sweet, gift |
FAQ arrow_drop_down arrow_drop_up

Is your Rum Crunch Cake and Rum Cake the same thing?

Sunnyland's infamous rum cake might be known by a few names: Rum Cake, Rum Crunch Cake, Rum Cake Loaf...but whatever you want to call it, it's the same dense, delicious, buttery rum cake of your dreams. Give it a try today!

What does Rum Crunch Cake pair well with?

Rum Crunch Cake pairs perfectly with morning coffee, afternoon tea, and even as a dessert alone or sliced with vanilla ice cream and berries. Rum cake is enjoyed on every occasion and has become a holiday dessert staple for many of our customers to enjoy with family and friends.

Can the Rum Crunch Cake be refrigerated?

If it's still in its original package, you can put the Rum Crunch Cake in the fridge, and it will keep fresh for up to a month.
Related Products