Shelled Pistachios
Select Packaging ...
Home Box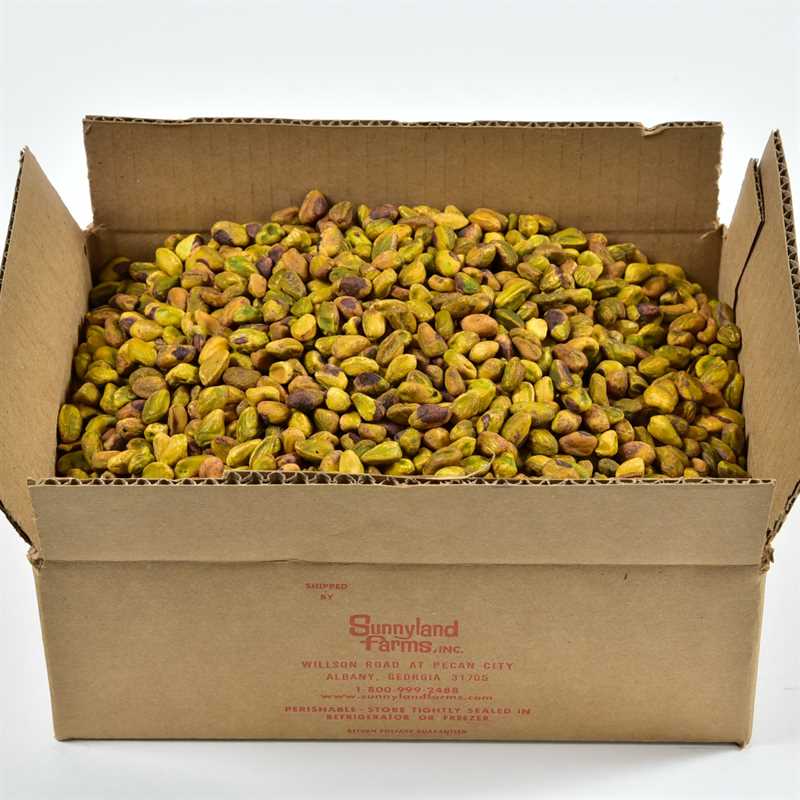 1-Pound "D-I-Y" Bags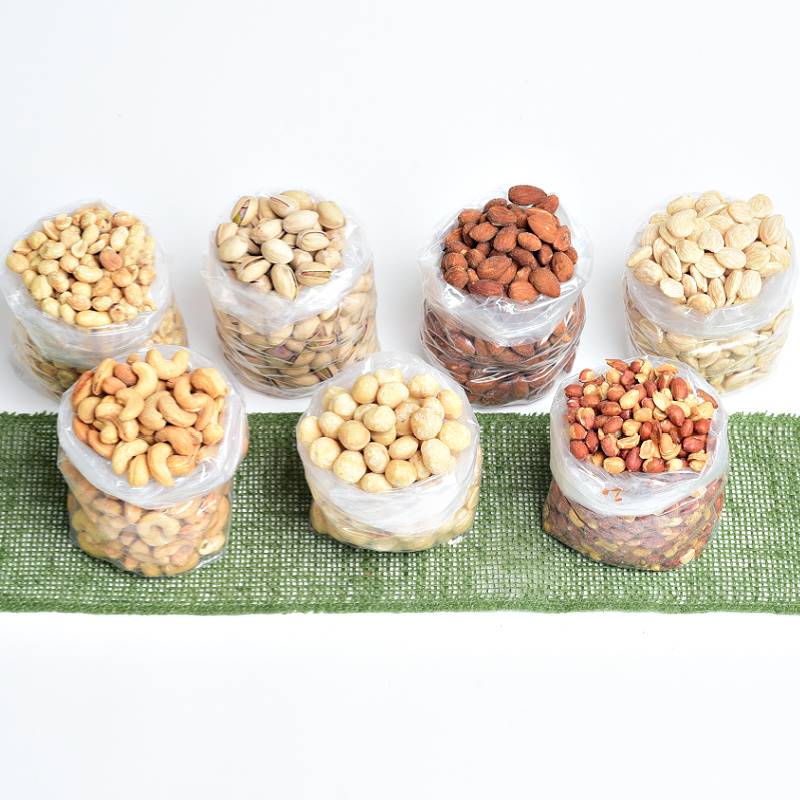 Home Box
#4177 - - Case of 4 #177 - 8lb 8oz total
#9177 - - Case of 9 #177 - 19lb 2oz total
Our "Do-It-Yourself" bags are one of the most popular ways to try new products and to restock old favorites. Mix and Match any way you choose.
Shelled Pistachios – Dry Roasted and Salted
Kick back and relax. Treat yourself to these #1 quality kernels without a bit of work. They come from the finest fully tree-ripened, naturally open Pistachios. Kosher certified.
More arrow_drop_down arrow_drop_up

Product Description

The pistachio is one of the most elegant nuts. Its name alone brings visions of exotic and special foods. The nuts grow on small trees that are around twenty feet tall. These deciduous trees are a species of turpentine. In their natural state, pistachios come from the tree in a gummy husk which is removed by a special soaking process. Pistachios are often dyed red or green. Know why? When the nuts lie on the ground too long the shell becomes stained. Our pistachios are harvested immediately which means they are natural in color. Many people enjoy eating pistachios kernels as a nutritious snack. Our Sunnyland Farms pistachios are truly nuts of distinction.

Pistachios are part of a heart healthy diet. They are also known to help with weight management and improved digestion. The fat content in pistachios is very low when compared to other nuts and they contain no sodium when eaten raw. Pistachios are a good source of dietary fiber with a high copper content which helps in the higher absorption of iron into the body from food sources.

Similar Products to Shelled Pistachios

We have a number of similar products that you may like to see.
Shop More Specialty Nuts
Nutritional Information arrow_drop_down arrow_drop_up
Additional Information arrow_drop_down arrow_drop_up

| | |
| --- | --- |
| Packaging | home box / bulk, 1-pound bags |
| Specialties | salty, kosher, toasted |
FAQ arrow_drop_down arrow_drop_up

What is the shelf life for pistachios?

Here is what we advise our customers: Counter - 1 month, Refrigerator - 4-5 months, and Freezer up to 1 year

What makes pistachios such great gifts?

After trying Sunnyland's pistachios, you'll never go back to store bought. Gift recipients look forward to them annually, and gift-givers can look forward to gifting something that is universally loved. Win-win!
Related Products