Sunnyland Cheese Buttons
Select Packaging ...
Home Box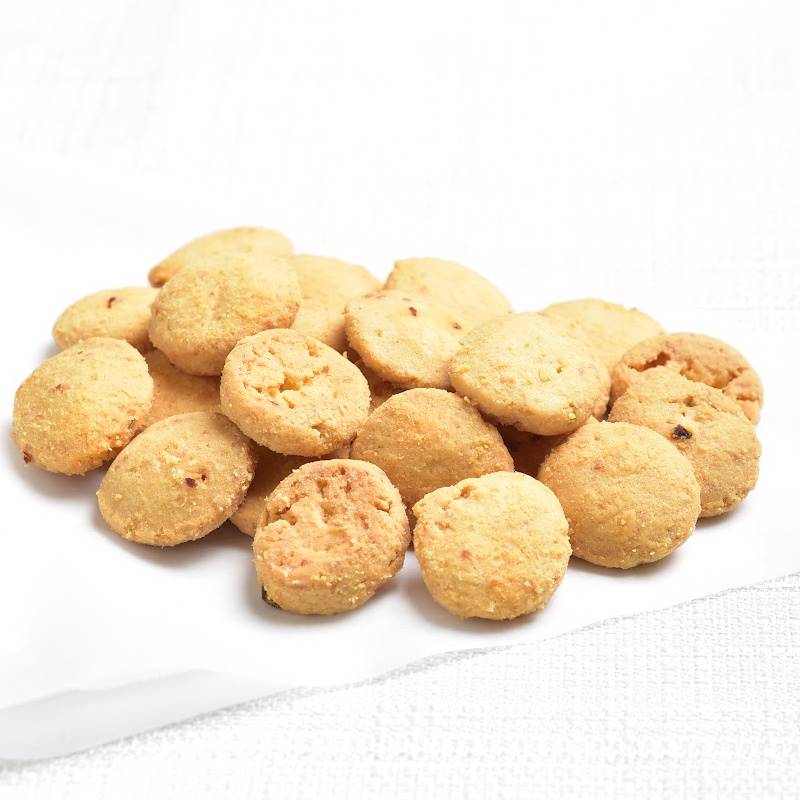 1-Pound "D-I-Y" Bags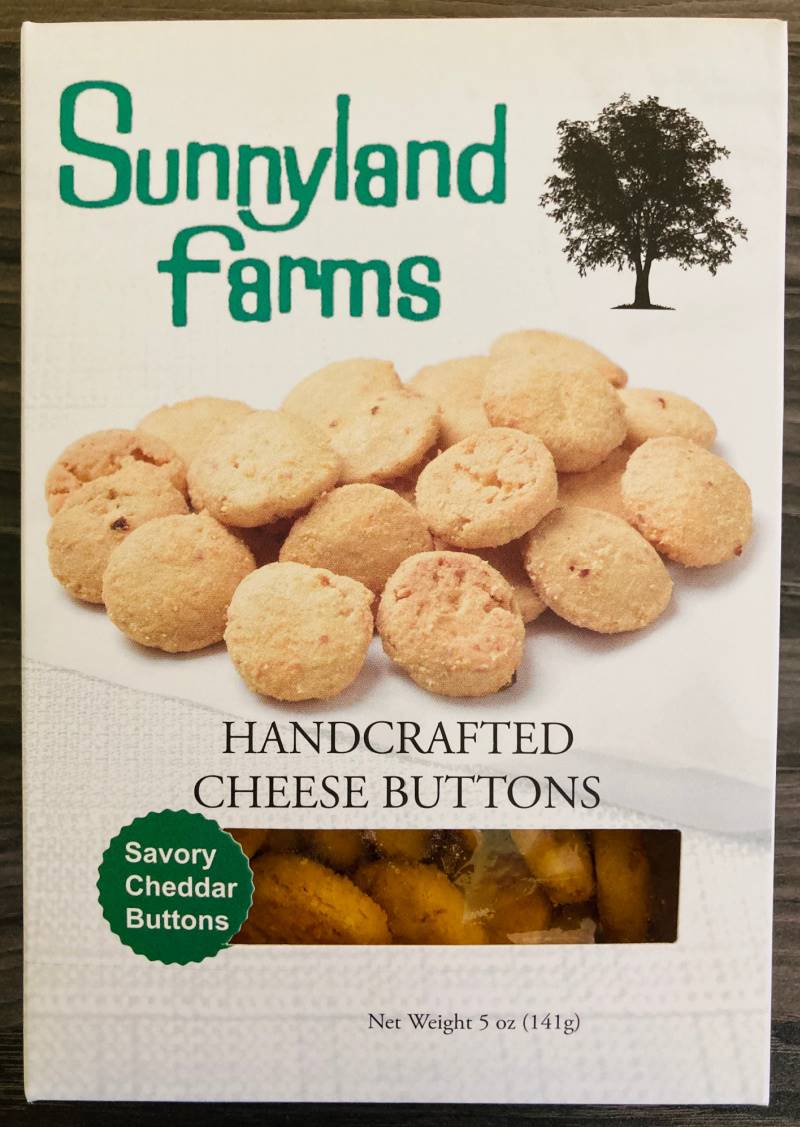 Home Box
#508 - - Four 5oz boxes - 1lb 4oz total
#3508 - - Case of 3 #508 - 3lb 12oz total
#5508 - - Case of 5 #508 - 6lb 4oz total
Our "Do-It-Yourself" bags are one of the most popular ways to try new products and to restock old favorites. Mix and Match any way you choose.
Sunnyland Cheese Buttons
The perfect appetizer for easy entertaining. These Cheese Buttons are a crunchy, spicy treat. Very similar to traditional southern cheese straws, these creamy cheddar crackers pair perfectly with our nut mixes and beef jerky.
More arrow_drop_down arrow_drop_up

Our cheese buttons are handmade using the best traditional cheddar cheese as the main ingredient. These tangy buttons also compliment wine, cocktails, and hors d'oeuvres. They have a delicate, mild buttery flavor with a spicy finish consisting of chili flakes and cayenne pepper.

Looking for a similar product? We have a wide variety of pecans, other nuts and specialty items!
Nutritional Information arrow_drop_down arrow_drop_up
Additional Information arrow_drop_down arrow_drop_up
Related Products