---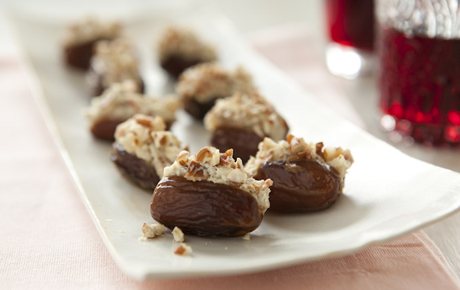 No reviews yet. To leave a review, please log in.
Dried dates are cut in half, spread with blue cheese, and topped with almonds. Delicious one-bite appetizers.
Ingredients
2 oz blue cheese
12 Sunnyland Medjool Dates, pitted and cut into half lengthwise
1/2 Sunnyland Whole or Sliced Almonds
cayenne pepper
Directions
In a small bowl, mix the cheese until creamy with a hand mixer. You may need to add a few drops of milk if the cheese is crumbly. Set aside. Place the dates on a serving platter. Using a knife, spread about 1 teaspoon of cheese on the cut side of each date. Top with 1 almond. Sprinkle the stuffed dates with a dash of cayenne pepper and serve.
Shared from cdkitchen.com
Customer Reviews (0)
Products Used