Large Pecan Pieces
Select Packaging ...
Home Box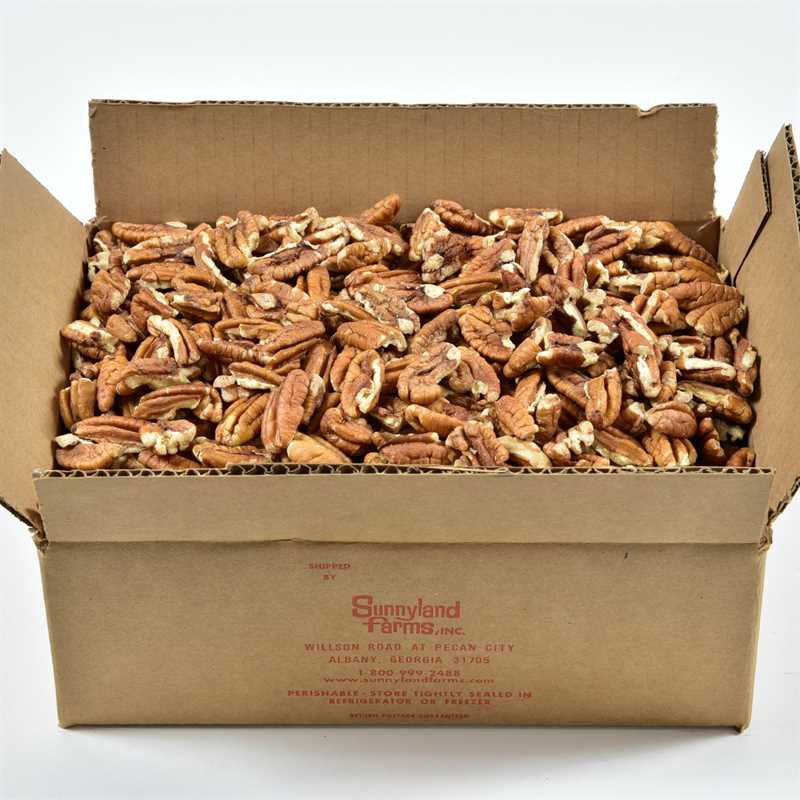 1-Pound "D-I-Y" Bags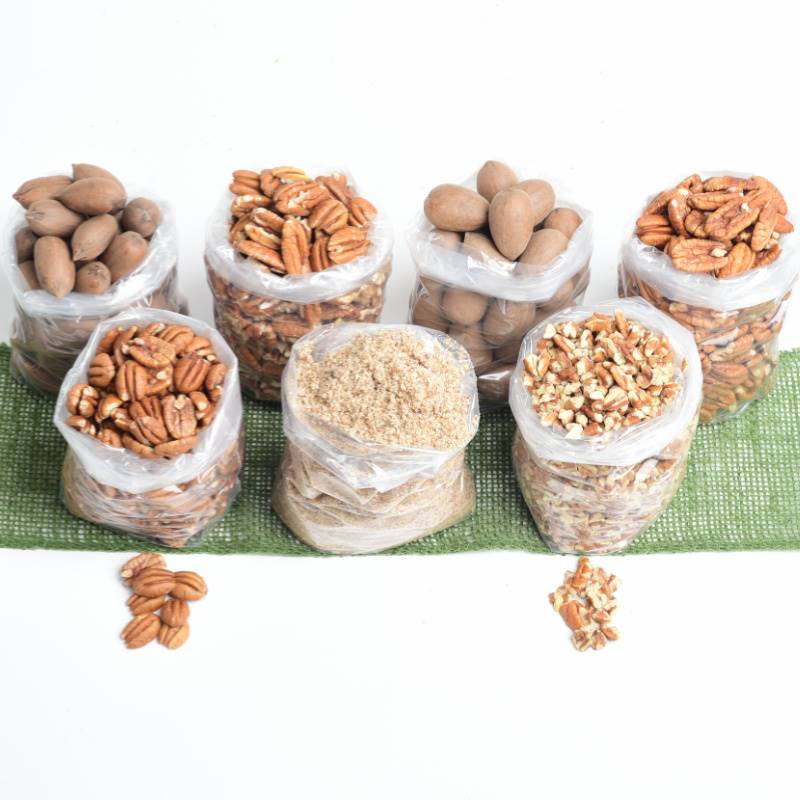 Home Box
#4050 - - Case of 4 #50 - 11lb 8oz total
#6050 - - Case of 6 #50 - 17lb 4oz total
#3051 - - Case of 3 #51 - 16lb 8oz total
#5051 - - Case of 5 #51 - 27lb 8oz total
#2052 - - Case of 2 #52 - 20lb total
Our "Do-It-Yourself" bags are one of the most popular ways to try new products and to restock old favorites. Mix and Match any way you choose.
Our Extra Fancy Large Pecan Pieces come from the same fine nuts that produce our pecan halves. These large pieces work beautifully in breads, muffins, salds, desserts and more. These Georgia pecan pieces are a quick and easy way to turn an ordinary recipe into an extraordinary one. And with free shipping there are no surprises at checkout. The price you see is the price you pay. Kosher certified.
More arrow_drop_down arrow_drop_up

Product Description

Our Large Pecan Pieces combine the three largest USDA pecan piece sizes into one convenient and delicious package. Chefs love the size and texture they add to dishes such as entree salads and artisan muffins and breads.

Packaging Options

Our Large Pecan Pieces are available in a variety of sizes of economical home boxes available individually or by the case. And of course, free shipping has always been our standard at Sunnyland Farms so there are never any surprises at checkout.

More Pecan Pieces

While our Large Pecan Pieces are excellent for many items many bakers prefer smaller pieces for items such as pies and cakes. We think one can't go wrong with either but for a smaller pecan piece please see our Small Pecan Pieces.
Nutritional Information arrow_drop_down arrow_drop_up
Additional Information arrow_drop_down arrow_drop_up

| | |
| --- | --- |
| Packaging | home box / bulk, 1-pound bags |
| Ingredients | pecans |
| Specialties | heart healthy, kosher, raw |
Related Products